Six Memos for the Next Millennium:Multiplicity
EXPERIENCE

figma
*article Six Memos for the Next Millennium: Multiplicity by Italo Calvino

In Calvino's memo on "Multiplicity," he talked about the uniqueness of literature, and used examples from multiple writers. This project is intended to transform the article to an encyclopedia format to express the idea of multiplicity.





[Prompt]

Choose one essay and set the text using Figma so that the reader will not only be able to read the story but also *experience* your interpretation / meaning of the essay.

[Requirements]


One typeface only
No representational images allowed.
Don't use type to make pictures.
Components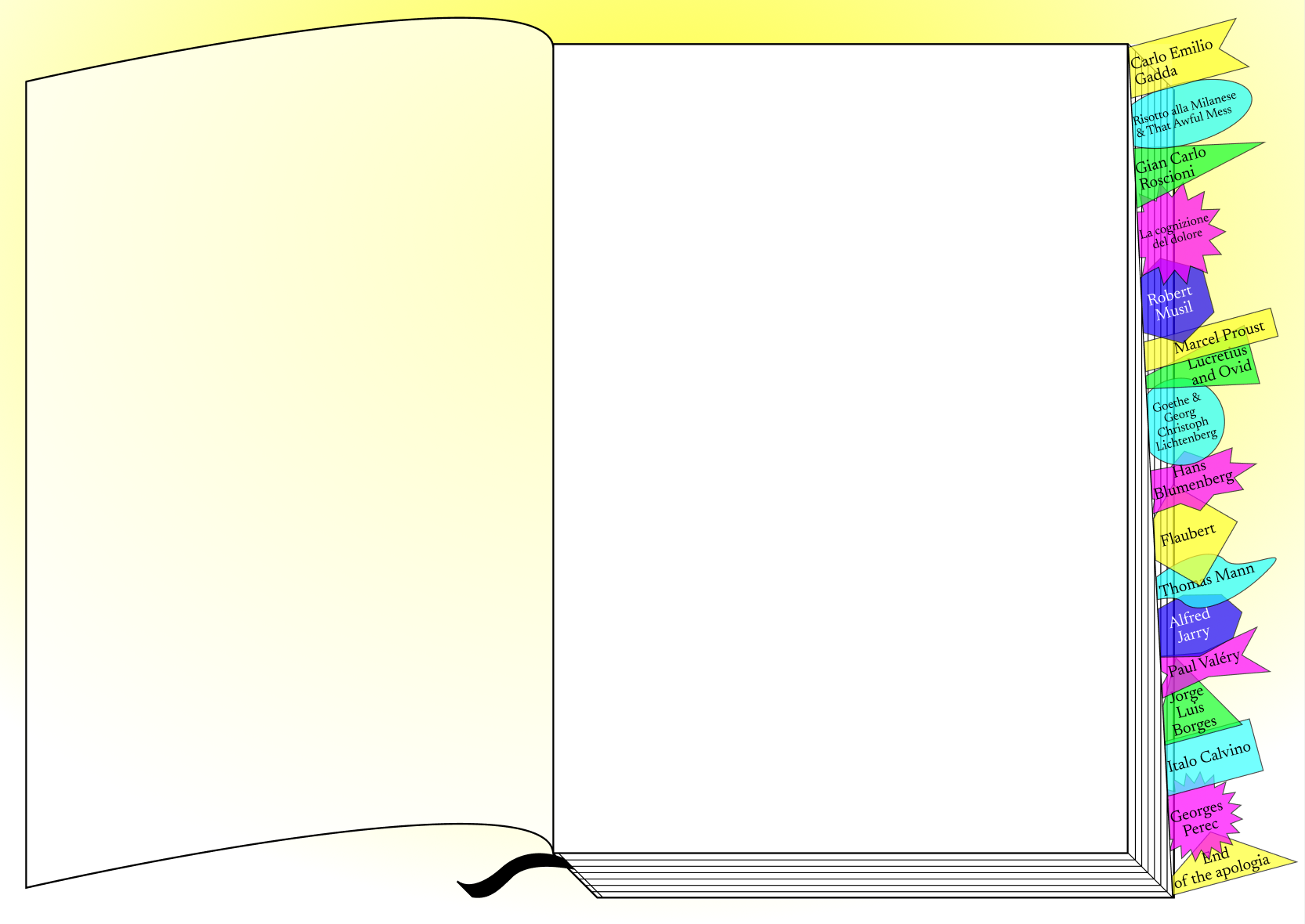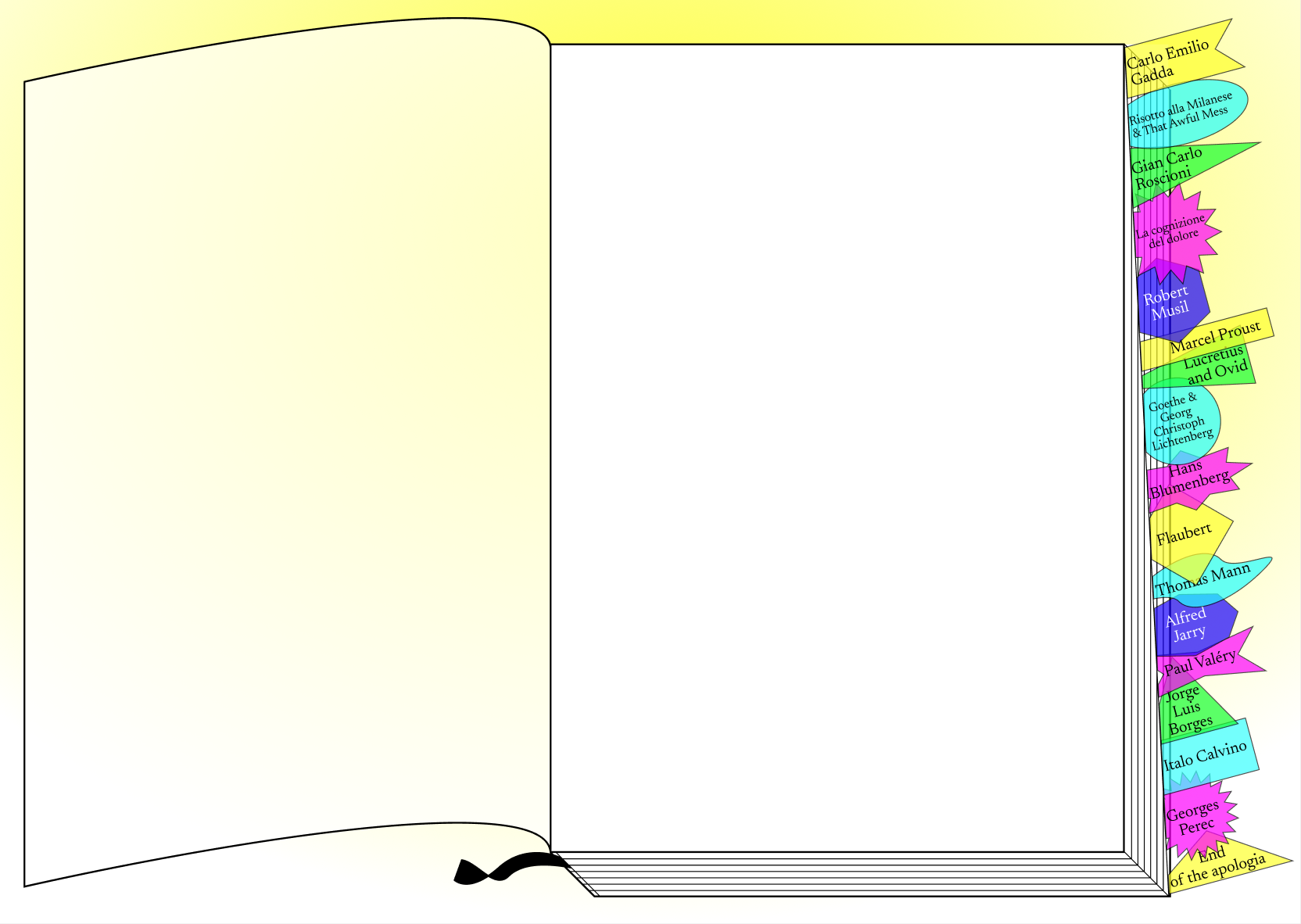 Prototype
Desktop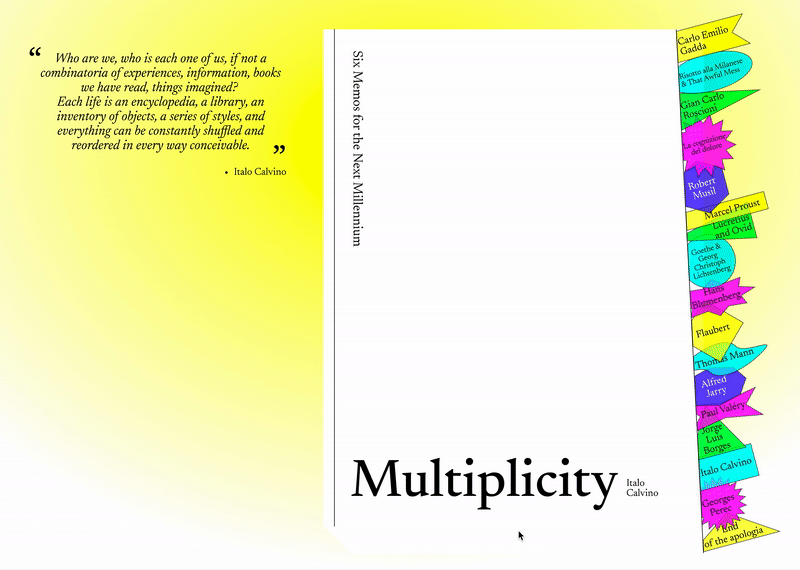 Mobile